Cugini
230 W Genesee St, Syracuse, NY 13202
Order now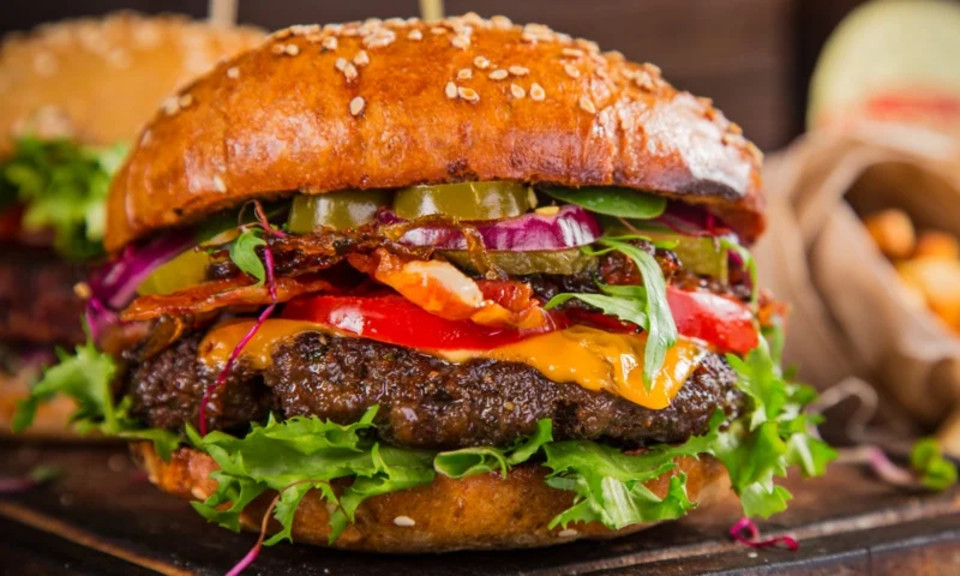 Jason
This was our first time ordering from here. We ordered a chicken parm dinner, a Reuben, loaded baked potato fries, and raviolis. Despite the 60 min+ delivery estimate, our food came after 40 minutes. The fries were not soggy as I kind of expected since they usually are when I order takeout. A half order of fries were enough to share. My Reuben sandwich was huge and packed with delicious corned beef. The bread on the Reuben was nice and toasty!! I was pleasantly surprised at the quality of the food compared to the price. My Reuben was amazing and I highly recommend. I didnt try my husbands chicken parm, but thats because he scarfed it all so quick and didnt offer me any. He said it was better than our usual Italian dine-in restaurant and thats saying a lot coming from Mr.Picky himself. I fed the raviolis to the kids with no complaints. And the garlic knots!! OMG the garlic knots. They sent us 10 garlic knots that came complimentary with our meals and we were fighting over them. From a wife/mother of a VERY picky family - we will definitely be ordering from here again!!!
Ismael
This place makes THEE BEST damn Mushroom Burger I have EVER tasted in my 36 years of being on the planet earth.

The bun is toasted to perfection gives a slight crunch that is not over powering! The mushroom sits on top of a perfectly prepared patty to your liking. I like mine well and its the most beautiful juicy burger that leaves every bite full of juiciness and moisture!

I bit the damn burger and it made my eyes roll ok? Now, bc Im fat I added bacon to my burger and let me tell you they spared NO expense. Two or three pieces of the thick sliced farm bacon that gave a little something extra to this heavenly creation.

Ive always wanted to try this place out, and Im happy I did. If you want a good burger, you go to Cugini's. Best burger in the 'Cuse hands down
Ian
I absolutely love the food here! I've tried many different things from their large menu and have yet to be disappointed. I work away from home a lot and Cugini is my go to spot for when I'm in Syracuse. I have been encouraging my coworkers that I travel with to try them out as well. However, I am a little disappointed that they now charge a delivery fee to deliver to the hotel I stay at. I always take care of their drivers and I've had plenty of let downs trying to find a place that can match the quality of Cugini. I may look else where in the future and I hope that they decide to waive this extra fee but I understand if they decide to keep it. Overall Cugini is still 5 out of 5!
Kimberly
I ordered the Chicken Parmesan dinner portion, and it was by far the BEST! Aside from the generous portions (chicken parmesan with pasta, garlic knots with marinara sauce, and a salad with dressing), it was really well-prepared. I am a huge fan of Italian food, and for the past three years at SU, I have been ordering from other places, but no more!!! This is my new favorite restaurant for Italian food. Definitely recommend this to anyone contemplating on what to eat!
Lisa
Consistent good food and service at Cugini, I will continue to order good local food for future work lunches. Today's soup was Lasagna, which sounded strange but I gave it a try and it was very good, hearty, hot, and filling. Paired with an incredibly tasty, filling chef salad made for a perfect lunch. Delivery was prompt. The only small drawback was that the food arrived with a spoon for the soup but no fork for the salad, but not a big deal.
Diego
Ordered the bourbon cheesesteak and it was delicious, came served hot and completely in tact. Will definitely be ordering from Cugini some more.
mari
delicious food, very courteous delivery man. my mother and I loved it!
CATHERINE
great food at great prices
About us
Today

Delivery: 3:15 PM - 11:15 PM

Takeout: 3:15 PM - 11:15 PM

Delivery

Monday:

3:15 PM - 11:15 PM

Tuesday:

3:15 PM - 11:15 PM

Wednesday:

3:15 PM - 11:15 PM

Thursday:

3:15 PM - 11:15 PM

Friday:

11:00 AM - 12:15 AM

Saturday:

3:15 PM - 12:15 AM

Sunday:

3:15 PM - 11:15 PM

Takeout

Monday:

3:15 PM - 11:15 PM

Tuesday:

3:15 PM - 11:15 PM

Wednesday:

3:15 PM - 11:15 PM

Thursday:

3:15 PM - 11:15 PM

Friday:

11:00 AM - 11:15 PM

Saturday:

3:15 PM - 11:15 PM

Sunday:

3:15 PM - 11:15 PM